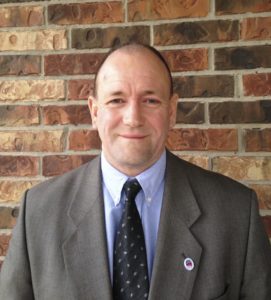 Dear fellow SACC Texas members. I will have the privilege to work side by side with the resigning president Stefan Lloyd and gradually taking charge during the year.
As the new President for SACC Texas, I would like to introduce myself. I immigrated to the U.S. 2011 with my wife and our two children, Rebecka 8 and Johan 13. I had won the opportunity to apply for a Green Card 2010 and decided to proceed and go through the application process. We sold more or less everything and moved to Katy, Texas in August 2011.
My wife and I have degrees and I have extensive international experience and thought it would be fairly easy to find a decent job. I learned that if the degree is not from the U.S. it is a lot harder to be considered for almost any type of position. I had to start building my network. It's important wherever you are, but here in the U.S. you are depending on your network.
My network was mainly at other continents and I had to start from scratch. I took various jobs, mostly as a car sales representative to start meeting people. I also joined the Swedish American Chamber of Commerce and many other chambers. A year later I was connected with my current employer my networking had paid off.
It's an honor to be elected to represent the Swedish business community in Texas. We have many intelligent business people with bright minds that devote many volunteer hours to increase the opportunities for business. Our members are great assets and we can do more to facilitate and attract more business between the members, not only for the Texas market.
I hope to contribute to bringing the three chapters (Austin, Dallas, and Houston) closer to each other sharing our success stories. With many great schools, I also would like to see the young professionals to join and grow to their potential capacity. We are fortunate to be in a very strong state where the business drive and entrepreneurship is highly respected.
I find the Swedish way of approaching structure, organization and leadership is well reputed but could be communicated even more. SACC TX should be a natural resource for anyone that would like to do business in Texas or the U.S., but also for companies looking for opportunities in Sweden.