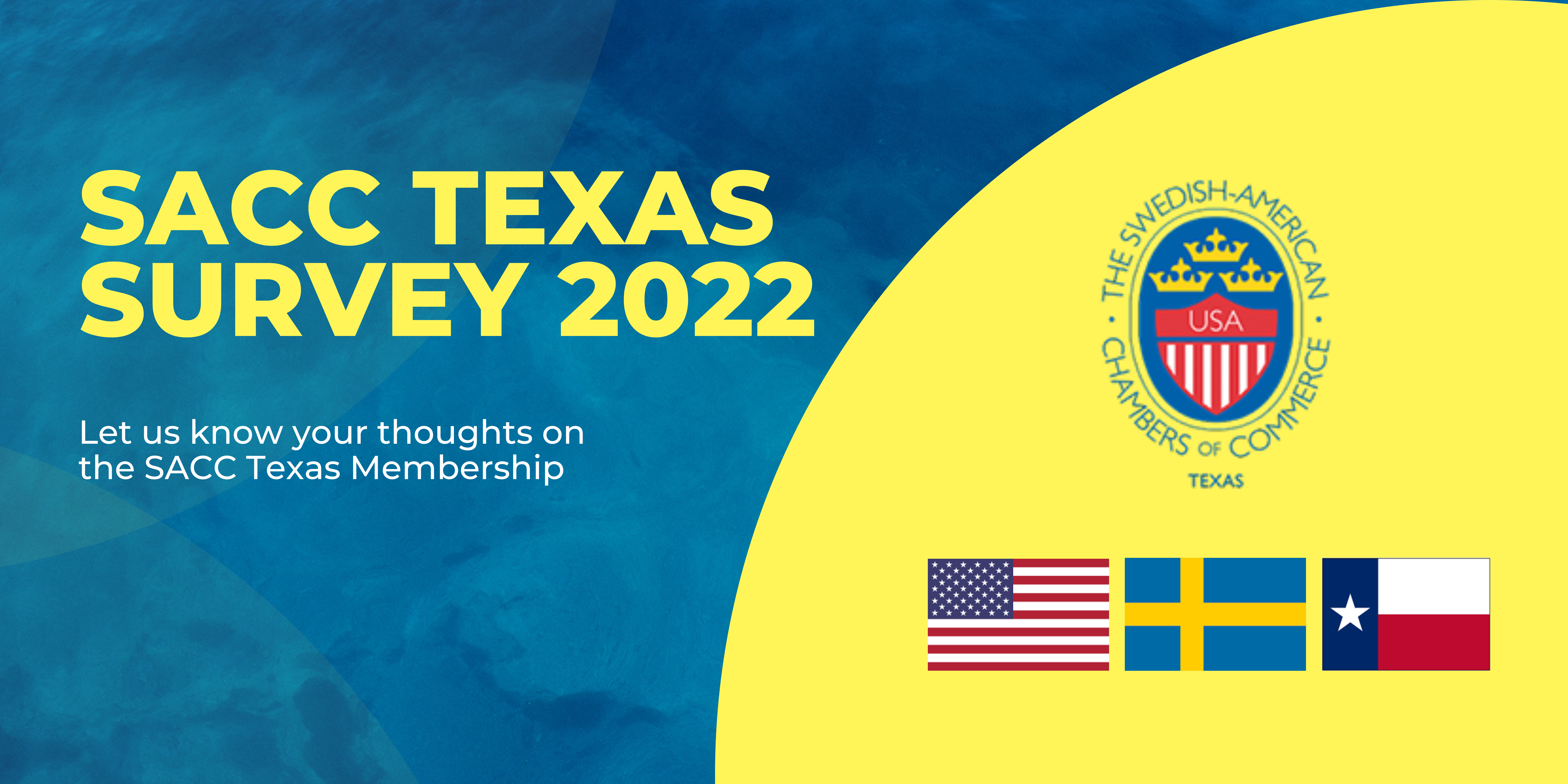 Survey from SACC Texas: Let us know your thoughts on the SACC Texas Membership
Dear SACC Texas member,
SACC Texas is conducting a survey to get insight to your thoughts and needs as a member, and thereby increase value for you and other co-members. Our SACC Texas vision is: "To be the main resource for pursuing business opportunities with the Swedish-American community in Texas". We want you to be part of how we grow as a Swedish and American network that is rewarding for you personally and professionally. It is a network built of people which means your participation is crucial to our success.
The questionnaire contains 20 questions and will take approximately 10 minutes.
Please note that we will not collect any information that can be used to identify you, and the results will be analyzed on a group level. Your participation is completely voluntary, and you can at any time disconnect for any reason. The results from the study will only be used as a part of the project and will not be shared for other purposes.
If you have any questions and would like to know more about the study, you are welcome to contact me on my email: johanna.miceli@sacctx.com
Please click here to complete: SACC Texas survey 2022
We truly appreciate your support!
Sincerely,
Johanna Miceli
Vice Chair, SACC Houston