With a background as CRM Manager for Microsoft Sweden and current Corporate eCommerce Manager for Weatherford, Robert Moreno will look into SACC Texas digital framework. Meet SACC Houston's new Board Member Robert Moreno, who also claims to be an avid crawfish eater.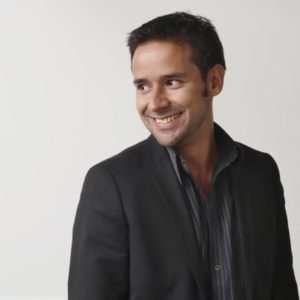 Welcome to SACC Houston, Robert! Could you tell us a bit about your background?
A Märsta (suburb north of Stockholm) original who landed in Houston 2013 after an intercompany transfer from Quito, Ecuador. The long and winding tale about how all that came to be is a story for another time (DM me!). Professionally, I've been in and around IT for the entirety of my career since graduating with a MSc in Systems Analysis in 2001. After dabbling somewhat poorly with programming initially, I quickly realized that my passion and forte was more towards leveraging technology as an enabler and enhancer of business processes; optimizing the flow of and packaging of information to drive ideal decision making. Before this turns into a complete buzz-word fest, I'll instead just say that the majority of my CV is made up of roles where I'm effectively the bridge between the I and the T in IT. As the CRM Manager for Microsoft Sweden, turning databases of companies, contacts and sales reports into actionable, targeted prospect lists based on existing and predicted purchasing behaviors. Or as the Business Intelligence Manager for Weatherford International, turning data into information to insights to knowledge to wisdom represented through intuitive and interactive dashboards. Or as my current role as Corporate eCommerce Manager, working with customers and internal stakeholders to secure and optimize the processes for all electronic transactions globally.
Do you have any special skills that you are bringing along to the board?
I hope and believe that my background, especially my years in CRM, has equipped me very well to lend a guiding hand in upgrading the digital experience for potential customers and users alike with a focus on tangible benefits for all parties involved. With that said, my first course of action would be to simply listen and not jump to any conclusions. Ask and listen to what the companies as well as my fellow and neighboring board members are primarily looking for information wise and then let the systems follow, not the other way around.
In addition, no one can eat more crawfish than I can. Promise.
What is the best thing about living in Houston?
Exceptbeing the Mecca of the Oil & Gas industry, it's a dynamic and vibrant melting pot of culture, business opportunities and culinary delight. Everything is here. There might be certain cities that top Houston in certain categories, but overall, all things considered, H-Town is where it's at.