We met with Sandra Metoyer and Therese Marchant, the founders of Sweedie Kids and new members of SACC-Texas.
Both Sandra and Therese grew up in Sweden but got to know each other in Austin, Texas. They started their company Sweedie Kids to reflect their shared passions and values: affinity for the Scandinavian minimalistic design, appreciation of well-made, functional kid gear, and a belief that companies should try to make the world a better place.
How was Sweedie Kids born?
We felt that the market was in need for fun and functional children's accessories such as hats and bandana bibs and we wanted to be more creative and make them ourselves. We started designing the products and the shape of the bib together and since the beginning of this year both of us work 100% with the company.
How is it to start up a company in the U.S?
Easy peasy! If you are down to earth and have a good idea, then there is no problem with the bureaucracy. You basically just file for a few licenses, and then you're ready to go. One thing that we haven't found here, but that does exist in Sweden, is an organization that helps newly started small companies with assistance and funding advice.
How does the Swedish way of working differentiate from the American way of working?
When Swedes say they will get something done they also follow up and execute, which Americans tend not to be as good at.
Swedes are also very punctual and we have high work ethics. But at the same time we like our "fika rast". Swedes work very efficiently and wait with chatting to colleagues until their break. In Sweden it seems as if you do not have to work 50+ hours per week to show that you are good at your job. Here in the U.S. there seems to be more pressure to work long hours.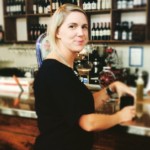 What is the American market's view on Swedish design?
Swedish design is very much respected by people with knowledge of Sweden or Swedish design. They know that our products represent quality. The design is very simple and modern, so you must not get your feelings hurt if everyone does not like the style. We made a mistake in the beginning as we used fabrics that were "too Swedish" using bright colors and big, simple patterns, which did not work well in the American market. We had to re-think our work.
New for this year is that we have created a line made for children with special needs as we think there are great opportunities in that area and we have a product that fills a need. We have also started a giving back program tied into our Special Needs bandana bibs. We call it Sweedie Dreams!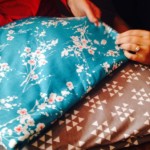 What are the benefits of having an online store?
We do everything online especially as it is hard for a company to survive in the beginning of a start up process.
Before our official website launched we were using the e-store Etsy. Etsy is a marketplace where people around the world connect, both online and offline, to make, sell and buy unique goods. You can also find our products in about 20 selected stores across the country.
Where do you get your inspiration for design and materials?
At trade shows. There is no real fashion for children so we take inspiration from the adult fashion industry. For children, base colors are usually very popular and patterns such as zigzag and dots. Eco-friendly productions and material made of bamboo has evolved a lot. Consumers also tend to prefer to buy from companies that have local production versus outsourcing to China or some other country.
Abstract motives and dark gloomy colors have been very trendy lately but we will not go that route, because it doesn't define who we are.
Visit www.sweediekids.com to find out more about Sandra and Therese's business
Mollie Silverhjelm, SACC-Austin