Johanna Evertson Camargo recently started her company One Picture One Moment which offers photography services for different events and occasions. Those of you who attended SACC-Dallas' April 10th event at Texas Instruments probably recognize Johanna, this was the first event she documented for SACC-Dallas. (You can find photos from the event both on our website and on One Picture One Moment's Facebook page.)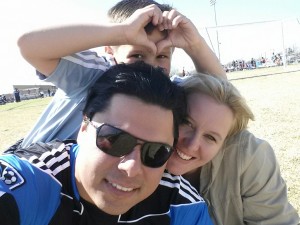 Although Johanna only recently started a business in Texas, she has been living in the U.S. for 8 years.  She was born in Lidköping and came to Dallas in 2006 to visit her fifth cousin. While here, Johanna met her husband Rodrigo and they were married in 2007. Rodrigo is Brazilian, so with neither of them being an American citizen it was not until January of this year that Johanna received her green card allowing her to work in the U.S.
"The first two years in Dallas I was on a visa that enabled me to work as a teacher at the Swedish School in Plano, but then my visa was changed and I wasn't allowed to work anymore." While not being allowed to hold a regular job it was still important for Johanna to keep busy; she was head of the Swedish School, she was very active in SWEA both in the event committee and with the quarterly members newsletter, and she took several long-distance university courses. Her passion for photography started in 2008 after Johanna had her son Erik. "I became a mother in 2008, and in 2009 a friend let me borrow her camera and I just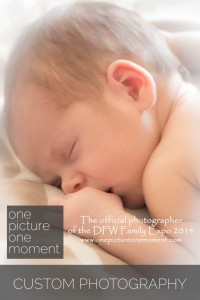 couldn't put it down." Johanna's interest in photography grew; she bought her own equipment and took long-distance university courses in Art History, Digital Photography and Image Theory.
The decision to start her own company was to Johanna an obvious one; "I wanted to do something more, to have something that was mine and not just be a soccer mom… And the easiest way to both be a mom and to have a job is to start your own company." Johanna found starting her own company in Texas to be quite simple; "It wasn't very hard; there isn't a lot of paperwork or anything like that. You need to register your company name in the county you intend to work in and you need to get a tax number and an ID. The people at the IRS and at Collin County were wonderful and extremely helpful. It took me just under a month to register my company."
"The company name One Picture One Moment my husband and I came up with trying to get something close to the Swedish word 'ögonblick' [roughly translated to 'moment']. My main goal is to capture the emotion of the moment in my photos; I want my photos to say something and be more than just photos."
Johanna photographs all kinds of events and situations. She is often hired as a photographer for children's birthday parties but was also chosen as the official photographer for the DFW Family Expo; an annual event to raise money for the Children's Medical Center which this year had 10 000 visitors. Since January  this year, Johanna is working for the Swedish company AM Fitness in Plano and photos she took for them are featured in Nordic leading sports store Gymgrossisten's magazine.
Johanna and her family love their life in Dallas and have no plans of leaving any time soon. "The future for me looks full of fun adventures, both personally and professionally. One Picture One Moment is moving in an exciting direction with lots of events and new challenges."
If you would like to find out more about One Picture One Moment and their services, please feel free to contact Johanna or to visit the company online.
Phone: (469) 766-6465
Email: onepictureonemoment@gmail.com
Facebook: www.facebook.com/onepicutureonemoment
Website: www.onepictureonemoment.com
Sophie Zatterstrom, SACC-Texas