November in Gothenburg, Sweden does not sound appealing – gray skies, wind and rain. This was not true this year. Gothenburg was greeting us with bright sunshine.  The sun was also shining on the businesses in the Western region of Sweden where they received an opportunity to show off their specialties.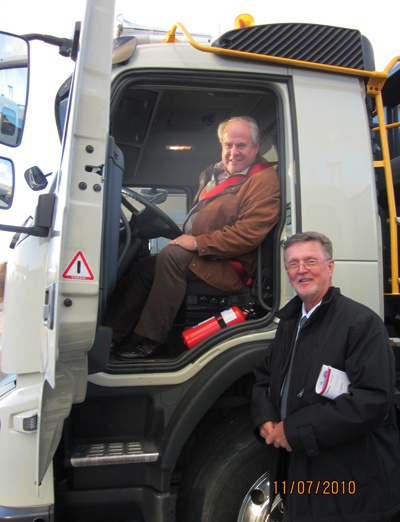 "Capitalizing on Today's Realities for Tomorrow's Sustainable Success", was the theme for this conference.  Conservation of the Earth's resources and environmental issues were on top of the agenda.
The E-Days opening at the VOLVO facilities outside Gothenburg was a testament to how the vehicle industry has adopted clean energy for the future. The visit also included a much appreciated test drive where all delegates were offered a chance to drive the largest trucks and the latest passenger cars.
Over 450 delegates attended E-Days in Gothenburg, Sweden including more than 120 delegates from the US. The three day conference program included speakers such as Matthew Barzun, the US Ambassador to Sweden, Jan Åke Johansson CEO of SAAB Automotive, Lennart Stegland president of special vehicles Volvo Cars, Doreen Mogavero a pioneer on the New York  Stock Exchange as one of the first female traders and Christer Rydaker Stena Metal  – just to name a few.
Business matchmaking is one of the most popular features of the E-days conference and this year over 600 pre-scheduled sessions took place. This is a platform for small to mid size companies to meet and explore new markets.  The States of Virginia and Minnesota had large delegations attending the conference together with representatives from 19 other states.
90 young professionals attended the conference. One unforgettable part of the program was the design school and their fashion show at the banquet dinner.
The E-days ended with three alternative industry "deep dives" where delegates picked a one day program with company visits on Sustainable Transport Systems, Energy Efficient Buildings and Sustainable Community Planning or Waste Recycling & Bio Fuels Production.
This conference offered multiple new openings to markets on the other side of the Atlantic and follow up communications with delegates have reflected a very positive experience.
Astrid Marklund, SACC-Texas