About SACC Dallas
The Dallas area is home to 18 Fortune 500 companies and more than 200 companies from 34 countries have their US headquarters located or have substantial operations within the region. In 2014 Forbes ranked Dallas as the number one city for jobs but Dallas also has other advantages. The cost of living and doing business is more affordable than in other leading U.S. metropolitan areas.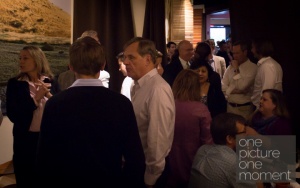 Low taxes, combined with reasonable real estate costs help both businesses and households to make more of their income.
The location in the center of North America is another factor of why the region is attractive. The DFW International Airport is the fourth busiest global airport in the nation giving access to more than 140 cities domestically and more than 40 internationally. In Dallas you are less than three and a half hours away from all of North America's major business centers. You are also connected to the world by two class 1 railroads and five interstate highways. Being stationed in Dallas makes reaching your business operations, markets and suppliers easy.
SACC Dallas Member Base
Our member base is largely connected to the tech industry, but there is a spread and our members range from university students to business owners and employees. We
aim to provide our members with different kinds of opportunities to network and create new business connections. We offer an agenda of seminars, educational and social networking events as well as opportunities to create and expand business relationships. Our events are often made in cooperation with our Corporate and Business members, as well as our sponsors.
We also offer our members a Mentorship Program where we link ambitious professionals with knowledgeable professionals and entrepreneurs. In addition to this we have a Young Professionals section (for members under 35) where we aim to connect students and professionals in the beginning or midpoint of their career with people in the same age and situation.