Fanny Christoffersson is joining SACC Texas as a new Marketing and Events Intern, effective in January 2023. On Fanny's behalf, we are also looking for an internship at one of our member companies somewhere in Texas starting asap in 2023.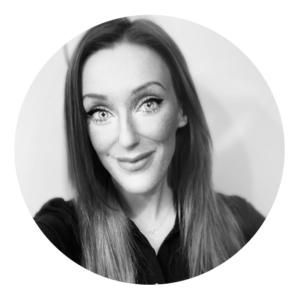 What is your background?
I grew up in the countryside of Småland, Sweden, a region known for its innovative spirit and many businesses. The entrepreneurial spirit has also been evident in my family, who have owned their own businesses for over 100 years. I have always been curious to see, know and experience other countries and cultures, so after I graduated High School, I spent much of my time abroad studying, working, traveling, and volunteering in different corners of the world. I have visited the U.S. several times and always enjoyed my temporary stays very much, as I believe Americans are very friendly and welcoming. Currently, I am studying for my bachelor's degree in Peace and Development at Linnaeus University, expect to graduate in 2023.
What will you do as an intern for SACC Texas?
As the Marketing & Events Intern at SACC Texas, I will hold major responsibility for the SACC Texas marketing tool functions. My role serves board members and activities of all chambers in SACC Texas; Austin, Dallas and Houston. My role also includes planning and implementing activities such as business seminars and networking events and securing speakers for events in all three chapters. I will be involved in all daily activities, updating the homepage, and social media, co-edit newsletter, designing events, and promoting and representing the chamber at board meetings, business, and networking at events.
Why did you choose to apply for an internship in Texas?
As my program includes an internship semester, I wanted to apply for an internship at SACC Texas. I chose Texas because I really enjoyed my stay there when I previously visited. Apart from the warm, beautiful weather, it seems like a great place to gain American business experience and learn first-hand how business is conducted in the U.S. As an intern at SACC Texas, I believe I may get a unique opportunity to expand my professional and international network, gain new experience and advance my skills by working in an inspirational atmosphere and by meeting and collaborating with industry leaders and professionals in a variety of business sectors. I very much look forward to my internship at SACC Texas!