Baxley Miceli is Manager for Great IT, an IT infrastructure, network and client management company, based in Houston. But before that Baxley lived in Malmö, Sweden for almost twenty years. Here he tells us a bit about the biggest differences between doing business in these two countries.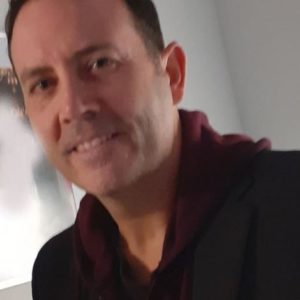 Why did you become a SACC Texas member?
Joining SACC Texas was a very natural step for us. We both want to create a strong connection between Sweden and Texas, for the exchange of ideas, talent, technology. Working with SACC, we're already starting to better understand how this market works and to identify business opportunities together. Plus, we get to speak Swedish, have fun and spend time with a lot of Great people.
What is Great IT and what do you do?
Great is an ambitious IT consulting company from Malmö, Sweden. We're also in Stockholm and Houston, with plans to continue expanding. And we help our customers "move and improve" how they work with IT infrastructure, cloud and development, by implementing new technology as well as finding ways to work more effectively with existing systems.
You are also an American coming home to USA after 20 years in Sweden. What would you say are the biggest differences between doing business in these two countries?
The biggest difference is the shear enormity of the market here. I think Houston alone is over half of  the size of the Swedish economy. That scale can make it difficult to identify what to focus on and how to approach customers, which is part of the reason we're focused on Swedish customers in Texas where we have some level of built-in trust.