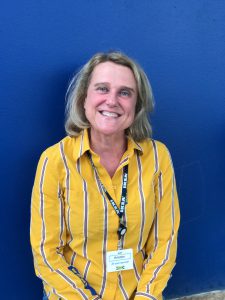 Can you tell us a bit about yourself?
I have been with IKEA for more than 25 years. I started in Belgium as a Department Head, then moved to China as Purchasing Manager for IKEA Trading Shanghai. In the U.S., I have lived and worked in New Jersey, Pennsylvania, California, and now Texas, in different roles — 10 years as a Store Manager, but also as a Sales Leader on a regional and national level.
I currently live in Plano, where I enjoy gardening when the weather is not crazy. I also love cooking, watching stand-up comedy. I indulge in Netflix binge watching once in a while. I speak 5 languages: Flemish, English, French, Chinese and German. I have a wonderful 22 year-old daughter who is currently on an exchange fellowship in Germany. We love traveling and watching the Belgian national team play Sweden. 🙂
What is the story behind IKEA? When did you start operations in the US?
IKEA US started its operations back in 1985. The IKEA Concept starts with the idea of providing a range of home furnishing products that are affordable to the many people, not just a few. It is achieved by combining function, quality, design and value – always with sustainability in mind.
We currently have five IKEA stores in Texas: Frisco, Grand Prairie, Round Rock, Houston and the newly opened store in Live Oak, San Antonio.
What are the challenges and opportunities for IKEA in the US?
Accessibility to our products is our biggest opportunity. We currently have 50 stores in the US, predominantly in major metropoles. Online sales has allowed IKEA to be accessible for all, and our online sales is growing rapidly. The retail industry transformation definitely keeps us on our toes — we are not at the level of Amazon yet in terms of fulfillment efficiency, but it is definitely our ambition!
What are your expectations with your SACC-Texas membership?
We attend as many speakers series and events as we can to meet other members and create relationships in the community. We enjoy having our Swedish friends visit the store and attend our events as well.
What are your favorite things about Dallas and Texas?
Rapid growth in business as well as diverse demographics… and that comes with new and exciting places to eat! I also enjoy the cultural scene the city offers, from interesting museums to popular Broadway shows and opera.