SACC Texas Golf Tournament 2017 in Houston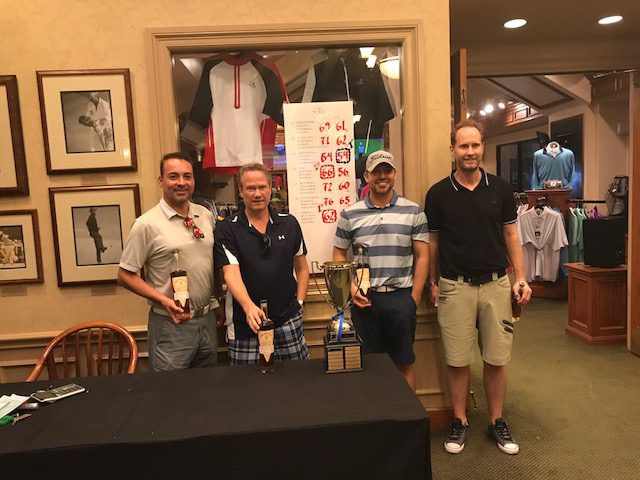 We're happy to announce a successful SACC Texas Golf tournament which was held on November 4th at the Tour 18 Golf Court located in Houston. The event was ample fun for all teams who joined in! In all, we had 3 teams from Dallas, 2 teams from Austin and 1 team from Houston competing in a good old Texas Scramble. Our winner goes to Dallas (Wiberg, Hultman, Greene, Sanchez) who scored an amazing 62 in gross score as a team. Congratulations!
Next year's tournament will be held in Austin.