Jarl Dahlfors is the President and CEO of Loomis U.S. and Executive Vice President of Loomis AB, the parent company of Loomis U.S., since 2009. He started working for Loomis AB in 2007 as Group Chief Financial Officer (CFO) with prior experience as CFO of Attendo Group AB amongst other. Later this summer he will repatriate to Sweden after four years in Houston, Texas, and take on the position as the President and Group CEO of Loomis.
Jarl starts telling us that he ended up in Houston more or less by coincidence. The U.S. operations which were, and are, the group's most important operations were in a very bad financial position and the proposed new U.S. CEO backed out at the last minute. "One thing led to the other and I was asked by the current President and Group CEO, Lars Blecko, if I could take on the mission of saving the U.S. sinking ship. The timing was good since I wanted to move on in my career and take on new challenges."
Biggest differences & importance of a network
Jarl wanted new challenges and that he got. "The U.S. operations were on the edge of bankruptcy when I arrived and I immediately had to roll up my sleeves and start putting out fires." First priority was cutting costs, quickly. He immediately started to reorganize and flatten the organization. The biggest difference for him starting working in Houston was being without a network and long-term colleagues. "It was me and 8 000 American employees working for Loomis U.S." In a position where he had to make difficult decisions and rapidly let employees go, which naturally churned up the organization, he was totally alone. "In Sweden I had an established network with accountants, lawyers, colleagues and other useful connections, but in the U.S. I was completely alone, which was a challenge.
Jarl generally recommends executives that are new to a country to join professional networks to establish essential connections. He personally did not have the time for that since all his time and focus was dedicated to the operations' future existence. "For me former colleagues who over the years had become close friends filled the gap of my lacking business network in Texas and kept playing an important role throughout my assignment in the U.S.."
In Jarl's experience, it is much harder to establish a network when you are new to a country even though you know the language and are quite familiar with the culture than if you were a native. In the beginning of his assignment he felt as a complete alien and no one knew who he was.
Comparing U.S. to Sweden his view is that it is easier for a newcomer in the U.S. to establish business and a network than in Sweden. He thinks some explanations can be found in that many large multinational companies are located in the U.S., which brings international expatriates making Americans more used to working with foreigners.

Business culture
We ask Jarl what differences he sees in the U.S. business culture compared to the Swedish and he answers that the myth about the many similarities between the Swedish and U.S. business cultures is false and must be put to rest. He says that many Swedish and European businessmen and women see the U.S. as one country in the same way that Sweden is one country. "That could not be more wrong. Considering that the U.S. is geographically very large, big discrepancies in the business culture are only natural." This is something that has become obvious to Jarl over the last four years since Loomis actively is doing business in 46 of the 50 U.S. states and with the regional offices sometimes doing business in completely different ways.
Asked if he could tell us more about his experience on this topic he answers that he thinks the north western part of the U.S. is more similar to Sweden than it is to Houston or Boston. The east coast represents the traditional U.S. with a strict and tough business climate while the south represents a more welcoming structure. His philosophy is that the social structure and culture, surrounding environment and climate as well as what people eat and drink is applied to the way they do business. "I was in Hawaii negotiating a contract and was going to a dinner with bank representatives. I was told it was a casual gathering and to wear casual clothing. Coming there I was met by the bank representative wearing flip flops, a Hawaii shirt, one bottle of wine in each hand and with a big hug. The next day we had a meeting at the bank and everyone in the office were wearing sandals, including the bank executives. Compare that to a bank meeting in New York…" Jarl has previous working and living experience from Boston, Massachusetts, and says that "comparing the business cultures in Houston and Boston is like comparing Stockholm to Barcelona."
With that said his advice is to try to be open-minded and flexible to the environment you are doing business in.

Outcome of differences in business culture
After having observed the cultural differences in business life within the U.S. our follow-up question consequently is if he has experienced differences in efficiency and results between geographical regions with obvious differences in the business culture, in the U.S. or elsewhere. He replies that he has spent time analyzing this matter, which he thinks touches philosophical dimensions, and has come to the conclusion that there are no such differences. He says that he intuitively wants to think that the best results would be in regions characterized with a high pace and strict business culture such as on the U.S. east coast. But that has not been the case in the analyses Loomis has made of their existing business across the country, nor is that Jarl's overall experience. "The older I get the more convinced I am that everything has to do with leadership. Without good leadership there will be no good outcome no matter the specifics in the business climate and culture."
Houston and Texas as a financial hot spot
We ask Jarl to comment on recent studies showing Texas cities, Houston included, are progressively drawing more working professionals due to the advancing business culture, passing traditionally known corporate cities such as New York, Chicago and San Francisco. "I am not surprised at all since the business climate here is very good and it is easy to get qualified people. Also, Texas has low taxes, numerous Fortune 500 companies and a good geographical position. Within a two hour flight from Houston you have access to a majority of the U.S. business markets as well as South America. On top of that it is easy to live in Texas and the cost of living is low. Those are key factors for establishing good business." Nevertheless, he is surprised to find himself living and working in a place where it all happens. He had not expected Houston and Texas to become a hot spot for business when he moved here in 2009.
Tips for a successful career
Talking about succeeding in business, we wonder if he has some career advice to give and if the advice differs for a career in the U.S. or in Sweden. "The advice would be the same – come to the office one hour earlier and go home one hour later."
Future
As mentioned, Jarl is taking on the role of President and Group CEO of Loomis as of September 1, 2013. We wonder how his Texas assignment has prepared him for the role. "In many ways. I have made many modifications in the U.S. organization, more or less a total makeover, and it is change that is the difficult part of leadership. Almost everyone can be captain on a sunny day in calm waters, it is when it gets rough your skills are tested. I have tested myself and my leadership and learnt to believe in myself and stand by my decisions in another way than before. My assignment in Texas was my test drive."
Since the Loomis group, including its U.S. operations, now is in good financial health Jarl will change his focus the coming years. "I will be focusing on growth; working on enhancing business in countries and locations Loomis currently operates in as well as finding business opportunities in new countries."
Finally, we ask if he can picture himself coming back to Texas and he immediately replies that he definitely could see himself living in Houston again sometime in the future. "The assignment here has exceeded my expectations by far, both professionally and privately. The energy in a hot spot business environment and the friendliness of the people is something that I am going to remember going back to Sweden."
SACC-Texas wishes Jarl the best of luck in his new position as President and Group CEO of Loomis and thanks him for taking the time to meet with us.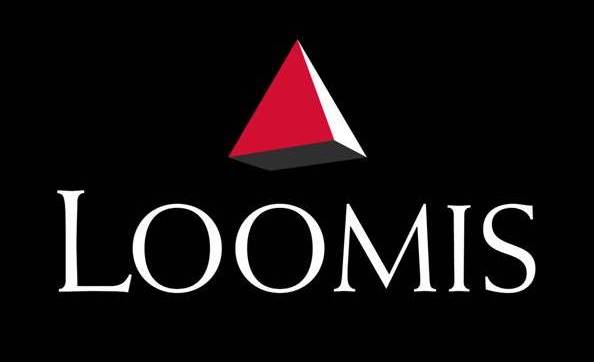 Loomis offers safe and effective comprehensive solutions for the distribution, handling and recycling of cash for banks, retailers and other commercial companies via an international network consisting of almost 400 branch offices in 16 countries. Loomis has 20 000 employees and annual revenue of 11 billion Swedish kronor. Loomis is a midcap listed company on NASDAQ OMX Stockholm, Sweden.
www.loomis.com
Jennie Hagegard, SACC-Houston