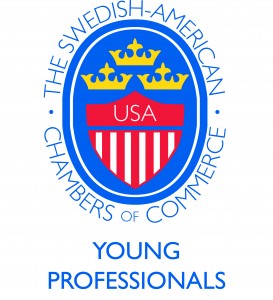 SACC-USA Young Professionals (SACC-USA YP) is an interactive section of the Swedish-American Chambers of Commerce (SACC) for young professionals with an interest in Swedish-American relations. SACC-USA YP is dedicated to provide a forum to develop and strengthen social and professional relations. In Texas, SACC-USA YP is represented with local sections in both Houston and Austin.
As a young professional member you will at a reduced membership fee ($35) receive full access to all events and benefits provided by SACC Texas. You will also receive exclusive invites to young professional events such as happy hours and mixers where you will be able to meet and greet with other Swedish and American young professionals. We currently also have YP sections in North Carolina, Chicago, Gothenburg, Philadelphia, Santa Barbara and Washington DC which really let you expand your business network.
SACC-USA Young Professionals aims to help our members with cross cultural barriers. If there is anything that you need assistance with, please contact us and we will be happy to assist you to the best of our ability. We are also always looking for new talented individuals to add to our team so if you are interested in contributing to our organization please give us a call or send us an e-mail. You can also find more information on our website and through our Facebook page.
Rasmus Wendt
SACC USA YP Austin
+1-512-586-8014
rasmus_wendt@hotmail.com
Charlie Prator
SACC USA YP Houston
charlie@timergrovesolutions.com