Does the combination of gin and Sweden sound odd to you? Well, not to Swedish Master Blender and beverage creator Henrik Facile. Living in Austin since a few years back, Henrik is proud to see one of his creations hitting the shelves in liquor stores across the country.
It all started when the spirit company Altamar Brands in California went looking for a new premium product to invest in. They realized there was a market for a new Gin product and they went to Sweden to find one. Why Sweden when gin traditionally comes from England? Well, Sweden has a long history of making premium aquavit with countless combinations of herbs and spices.  "Making a gin is in many ways similar" explains Henrik.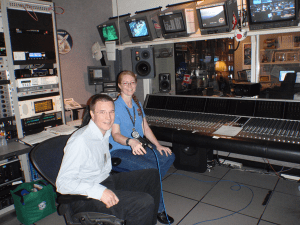 Through the world network of professional booze makers, Altamar came in contact with Henrik who had a rich portfolio of products on his resume. When asked if he was able to create a premium gin produced in Sweden, he did not flinch at the challenge.
According to the creator himself, the result is "a very smooth and fresh gin with a dry slightly peppery aftertaste". The recipe includes flavors like Austrian juniper, coriander leaf from Russia, cinnamon from India, fresh lemons and bergamots from Sicily, lime and bitter orange from the West Indies and black Sarawak pepper from Borneo to top it off. Henrik's motto when making a product is that it should be just as good to drink straight as it is good to use in a cocktail. It only takes a few minutes reading online reviews to confirm that this is also a true quality of Right Gin.
Right Gin is produced in Malmö, Sweden. It was first launched in Las Vegas and is now available across the USA and UK. In Texas, Right Gin is generally available in stores carrying premium products, such as several Twin Liquor stores in the Austin area. And yes, as everything these days, also a bottle of gin has its own website – www.rightgin.com.
Henrik Facile continues to create new beverages for different clients and partners. Asked if there is something new coming he reveals his passion and dream to teach America to enjoy the traditional Swedish Punsch (a type of rum liqueur served hot or cold as every Swede knows very well). So after the first Swedish gin coming to the US, Punsch might be his second first. Stay tuned, and enjoy Right Gin responsibly!
Peter Holmertz, SACC Texas